99 High Tide: Phoenix Rising
WHEN THE WOOLSEY FIRE HIT MALIBU, ACTRESS, ACTIVIST AND CEO OF MALIBU'S BELOVED CANNABIS DISPENSARY 99 HIGH TIDE YVONNE DELAROSA GREEN AND HER FAMILY WERE AMONG HUNDREDS OF RESIDENTS IN THE COMMUNITY TO LOSE EVERYTHING. HOWEVER IN THE MONTHS SINCE, DELAROSA GREEN HAS UTILIZED HER LOSS TO MANIFEST HER LATEST ROLE.
Written by Sami Jen Straiton | Photography via Emily Scher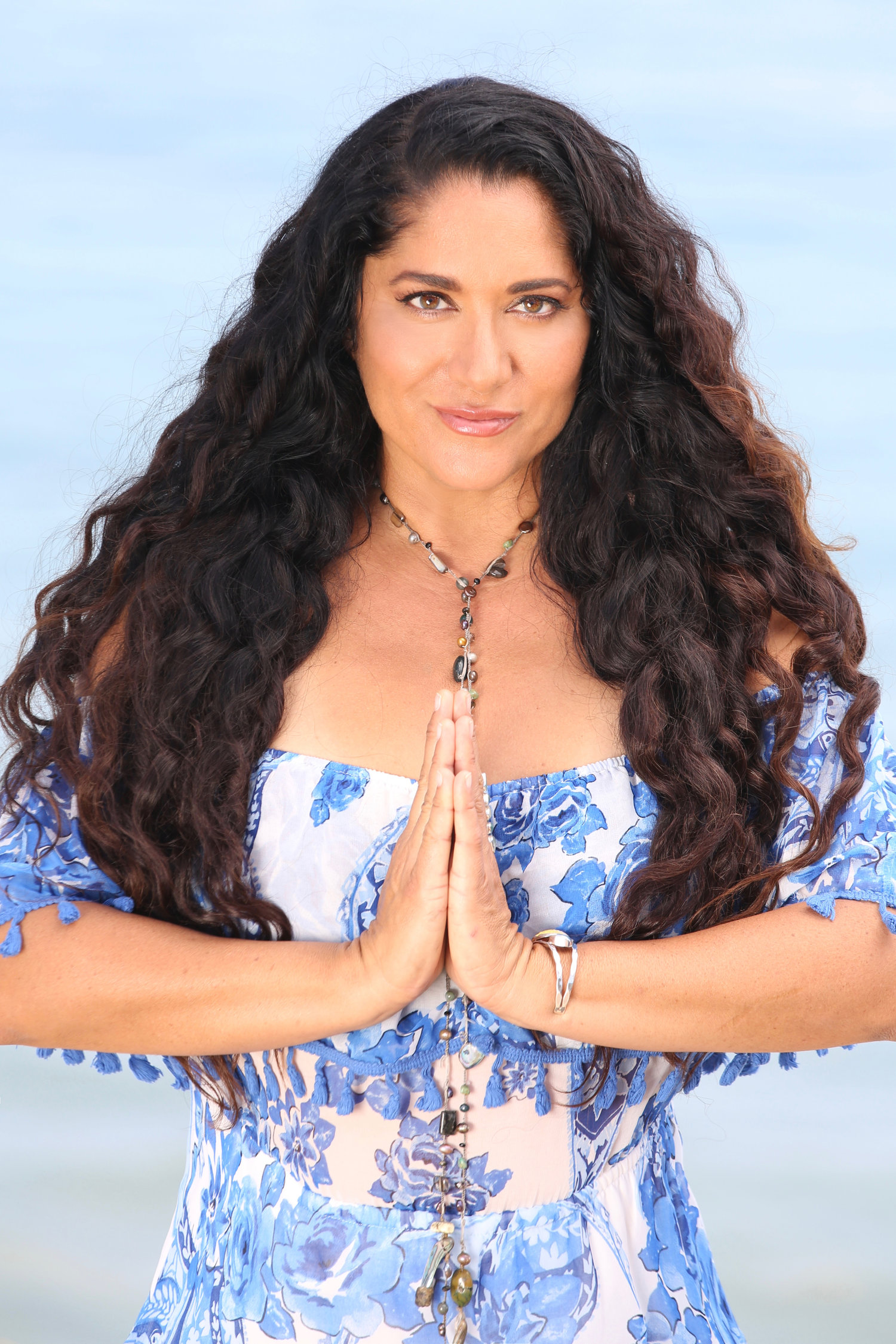 It's 1:30 p.m. on November 8, 2018.  In a few minutes, Yvonne DeLaRosa Green's home will be swept up by the largest wildfire in Malibu's recorded history.  She, her daughter Summer Rain, and her husband Sam Boyer will barely escape with their lives. But after a disaster of such magnitude, what rises from the ashes are not only stories of survivors, heroes and loss, but of new hope.  
"Losing it all has a way of awakening you to a new perspective and renewed purpose," says DeLaRosa Green.
"We grew up in Malibu and have been through many fires," DeLaRosa Green recalled. "However this one was different."
That morning, the power had been out throughout Malibu since dawn. The last DeLaRosa Green and Boyer had heard was that the fire had descended on Oak Park.
"We never imagined it could cross the freeway, let alone Pacific Coast Highway," says Boyer. However soon a black and red cloud was rising hundreds of feet over their Malibu home, like something out of a disaster movie. With flames and smoke surrounding them, DeLaRosa Green, Sam, Summer Rain and their fur babies jumped into the car, racing down their long driveway only to realize that their electric gate wouldn't open due to the power outage.
"That was a definite moment of terror," says DeLaRosa Green. Suddenly a few of their neighbors appeared with bolt cutters, and were able to pull the gate open.
"Thank God for friends and good neighbors," said DeLaRosa Green.
DeLaRosa Green and her family frantically weaved their way down the frightening canyons that were being consumed in smoke and ashes with only minutes to spare.
"Seeing the ocean through the smoke was one of the most beautiful sights of my life," she said. "We were alive and safe."
Without a doubt, the Woolsey fire will be a topic of conversation for generations to come. Along with legendary movie stars, surf culture and one of the most beautiful coastlines in California, Malibu has also always been known for its fires and floods. In the wake of Woolsey, many have asked why so many people are attracted to this wild and dangerous landscape. For DeLaRosa Green and Boyer, the answer is clear.
"It's our home," they say.
Raised in Malibu, DeLaRosa Green followed a dream to open Malibu's first dispensary in her hometown. That dream is The 99 High Tide- Malibu which is often cited as one of the best cannabis retailers in the world. As the co-founder and CEO of Malibu's premier cannabis dispensary and as a Hispanic and Native American woman, it is certainly a historic win for DeLaRosa Green who along with her husband and co-founder Sam Boyer fought the good fight to make sure that Malibu had legal access to cannabis. "It was one of the most challenging and emotional battles of my life," DeLaRosa Green said. "There were so many hoops of fire to jump through. So many obstacles to making this dream come true. It was truly a blood, sweat and tears experience and years of hard work to win our license and open our doors. In the end, good always triumphs and we feel very blessed to share 99 High Tide- Malibu with our community."
This is indeed a cultural and truly historic chapter to add to Malibu's history of pioneers and mavericks. Perfectly situated on Carbon Beach's billionaire block, 99 High Tide is welcoming and affordable to all. 99 High Tide's beautiful interior spaces and knowledgable staff have made the dispensary an enormously popular staple of the Malibu community.
As the first and only all-vegan cannabis retailer, 99 High Tide Malibu is a true oasis. Upon entering you are immersed in a hidden paradise, where anyone 21 and over is able to shop in a private and peaceful sanctuary. The shop gently envelopes you in a sense of spa-like calm, and delicious aromas of sage, palo santo, and herbs. The tranquil and inspiring decor is reminiscent of a mermaid cove, with ocean treasures and welcoming consultants lovingly referred to as the "Malibu Mermaids". 99 High Tide's website has a list of their most frequently asked questions. One of them is: "Are you all real mermaids?" The answer? "Yes." This female-run dispensary is truly a one of a kind cannabis shopping experience.
"We created 99 High Tide as a home for everyone to feel and be their highest self," DeLaRosa Green said.
Considered one of the most recognized and respected women in cannabis, with awards ranging from High Times' Top 100 Most Influential Person in Cannabis and Business Woman of The Year, DeLarosa Green seems to float in an ethereal way. With an air and flair all her own, Malibu's lovely High Priestess' voice is calm yet full of confidence, passion and knowledge. DeLaRosa Green is a gorgeous vision with long flowing hair, and stands out like a beacon of light. During a recent tour of 99 High Tide, she exchanged hugs with most customers, who seemed to know her. She's a modern day flower child and artist, who's friends and colleagues refer to as the "unofficial mayor of Malibu."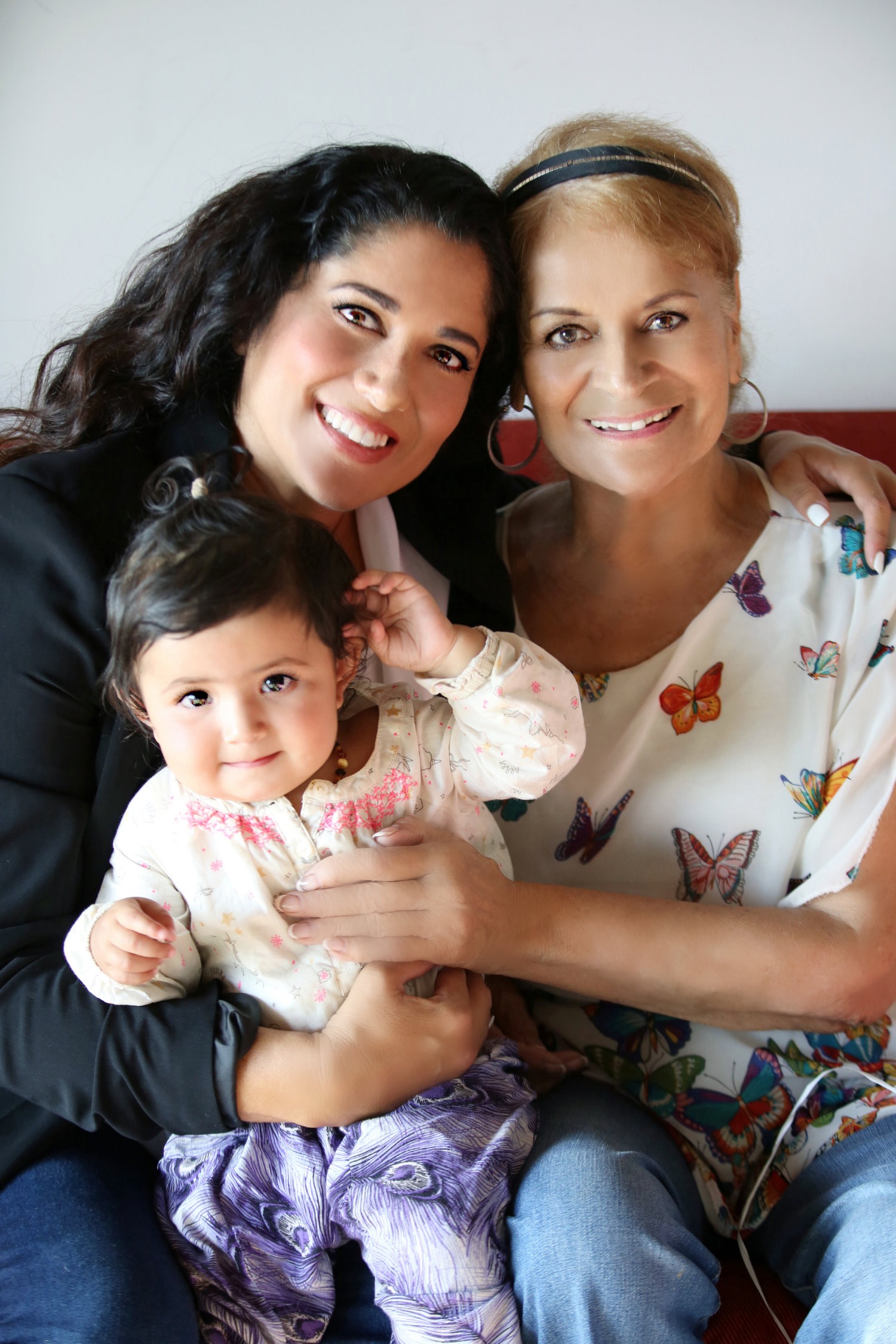 However DeLaRosa Green was born far from Malibu in Los Angeles, under the glow of the Hollywood sign to a Colombian mother and a Native American father. Growing up in the city, DeLaRosa Green would dream of living in a place by the ocean, with beautiful mountains, where she could raise animals and feel free from the pressures of Los Angeles. She discovered this place was a reality when her mother bravely moved her and her sister to Malibu as kids, to have a new experience other than Los Angeles city life.
After graduating at the top of her class from Hollywood High's Performing Arts Magnet, DeLaRosa Green began studying directing and screenwriting at UCLA's prestigious Film and Television Program, Where she earned her BA in film and her Masters in Screenwriting.
"I wanted to be so many things as a kid, but I couldn't choose which," DeLaRosa Green said. "Acting was perfect because I could get to be so many people and professions." After landing the lead role on a comedy pilot for the Fox network, (not bad for her first audition), DeLaRosa has since starred on myriad series and films (yes, including Weeds). She has starred opposite some of the top actors in the industry, and has won many accolades and awards for her acting. Unfortunately, aside from a few great roles, the parts she was being offered did not represent the diverse kaleidoscope of characters she had dreamt of portraying as a child.
"The majority of roles I was being offered were stereotypical Latina roles," she said.
DeLaRosa Green was disheartened to say the least. Rising from adversity as a young girl in Hollywood born to a single mom, DeLaRosa Green created a life of magical adventures and movie-worthy experiences where she would always find herself on the forefront of popular cultural movements. Her life has been full of adventures, from meeting and following the Grateful Dead as a teen, becoming the literal Woodstock anniversary poster child when she was singled out amongst the half million attendees, as an early pioneer at Burning Man where she got married painted green and built pirate ships, and as an activist on the frontlines for animal rights and cannabis. At the same time, she was also working hard on her acting and film craft at UCLA while serendipitously being invited to DC to have dinner with President Obama. Phew. A very colorful life indeed.
"But where were those roles for Hispanic or Native women?" DeLaRosa Green said. "Those roles were not being written for women of color even though it was my true reality."
So she set out to write roles for herself and others that broke the stereotypes she so often encountered. "They say write what you know, and what I knew from my life was a whole lot more wild and fascinating than what I was being offered to portray," she said. "As were the lives of so many other Latinos and native people I knew. I had to write about them, about us."
DeLaRosa Green quickly found success as a writer, selling several scripts and optioning many others. However just as her writing career was beginning to take off, she was given the worst news of her life; her mother had breast cancer.
"I was more scared than I have ever been," DeLaRosa Green said. "My mom, my everything, had just been given a possible death sentence."
DeLaRosa Green spent months researching alternative therapies and treatments for breast cancer. Her research repeatedly kept bringing up a familiar word: cannabis.
"Cannabis! Of course, I thought," she said. "I instantly remembered a book I had read long ago about cannabis curing cancer."
DeLaRosa Green quickly found a signed first edition copy of the book: The Emperor Wears No Clothes by Jack Herer, essentially the cannabis and hemp bible. DeLaRosa Green had met the legendary Herer when she began her involvement in efforts to decriminalize cannabis as a teen, including marching for hemp at the federal building in Westwood, where her fateful meeting with Herer would set her on a path of activism.
Now, DeLaRosa Green found her passion for cannabis renewed, as she searched for a respectable dispensary to take her mother to aid in her cancer treatment, but found to her surprise that she could not find one. The ones she did find were frightening and unwelcoming.
"I couldn't believe there wasn't a beautiful dispensary you could go to, take your mother to, somewhere you could feel safe and be treated with respect and helped with knowledgeable consultants."
So DeLaRosa Green set out to create a sanctuary for all seeking a way to heal themselves naturally. Adding to the cannabis history books, DeLaRosa Green is now credited with creating the first upscale cannabis dispensary in the world back in 2008, a location that served not just as a store but as a visionary art gallery, catering, as she says, to "all things higher consciousness."
As the descendant of a long line of Curanderas (natural healers), DeLaRosa Green felt her family legacy was manifesting itself through cannabis.
"My grandmother was always healing us with herbs and natural cures when we were kids and I had forgotten of our lineage," she said. But first she had to convince her mom, who had never even had a sip of alcohol, let alone consumed cannabis, to see if a cannabis treatment might work for her.
"I said, 'Mom, what would Abuelita do?'" she said. "My mother was very hesitant about it but after some thought she did the bravest and most frightening thing I have ever seen: my mom forewent all traditional treatments. No chemo, no radiation, no drugs."
"The oncologist was furious but not because she was worried for my mother's health, but because it appeared she had lost a big sale," DeLaRosa continued. "But that is a whole other topic. She never even called to ask how my mother was doing ever again. Had she called she would have known that, 12 years later, with cannabis as her only treatment, my mother is a world traveler and yes: cancer free."
This all led to DeLaRosa Green establishing her first cannabis dispensary, the now legendary 99 High Art, in 2008, partnering with her husband Sam Boyer, a surfer and award-winning filmmaker, to open her dream dispensary and world's first hybrid dispensary by way of a visionary art gallery in a beautiful space on Abbot Kinney in Venice Beach. Unbeknownst to them, they would soon be known for launching one of the first original lifestyle cannabis brands.
"It was a high-end dispensary and community space where the cannabis literati, artists, celebrities, healers, musicians and authors would convene on all things art, plant medicine and healing," said Boyer.
During those 99 High Art years in Venice Beach, DeLaRosa Green was among an early wave of entertainment industry figures to stand up for cannabis during a time when it was still illegal recreationally and taboo in many circles. Putting her rising acting career at risk, DeLaRosa Green stood up for what she believed in and in doing so both helped to legitimize and raise the image of cannabis. "It took so much courage, determination and a warrior's spirit,"said Boyer. "That is Yvonne. She is always the first to stand up for what she believes in, especially if it is to help others."
Her mother Marina's miraculous healing is one of hundreds that DeLaRosa Green has personally helped manifest with the use of cannabis and a dose of higher consciousness practices.
"Healing takes place not only on a physical level but it begins on a spiritual path," she said. "When we awaken to our higher calling and see our lives as interconnected with mother earth, the road to healing is open to us to travel upon. Life is a precious gift and when we honor our mother earth and her sacred plant medicine, we step behind the veil of pharmaceuticals and propaganda, and discover that in most cases, we all hold the secret to healing ourselves naturally."
DeLaRosa Green and Boyer brought that healing to their own home town, with a nod to the cannabis industry's official holiday, on April 20, 2015 at 4:20 p.m. 99 High Tide- Malibu opened their doors in a beautiful space just off PCH with comedian and activist Tommy Chong as their first patient and former mayor Skylar Peak cutting their green grand opening ribbon. Since then, DeLaRosa Green and Boyer's recognition and respect in the cannabis industry has continued to rise higher and higher.
In the years since it opened, DeLaRosa Green and Boyer has been showered with praise and humbled by the immense and loving embrace of 99 High Tide by her hometown community.
"Cannabis has always been a part of our lives and culture here in Malibu," DeLaRosa Green said. "When dispensaries were finally being allowed, we were determined to make sure that Malibu had one of the best, and one that clearly represented what Malibu meant to us."
"It was about healing, about the ocean, about nature and magic and it was always about high vibes," Boyer added. "When people come up to us on a daily basis and hug us and start crying because cannabis saved their mother or father's life, it's a pretty clear indication that we are on the right path."
That path now includes expanding her brand of upscale dispensaries to multiple locations, as well as launching their organic and Vegan cannabis product line. And in addition to her work in cannabis, as well as entertainment and activism, DeLaRosa Green last year also added politician to her resume. Along with Boyer, she co-wrote Malibu's Measure G, an initiative which would legalize adult use cannabis and delivery in Malibu and made it onto the 2018 ballot. On November 6, just two days before the fire, Measure G won by a landslide.
"I never really ever considered getting involved in politics, but I recall envisioning it many times, and dreaming of making important changes in the world," DeLaRosa Green said. "Now I realize that we must all be very involved as a civilization in how laws are created, how they affect us and our society and what we must do to make a positive difference for everyone."
Despite having lost nearly everything, except the clothes they were wearing in the Woolsey Fire, DeLaRosa Green and Boyer immediately stepped in to help in the recovery effort by donating free cannabis to not only fire victims but to anyone who needed it.
"If ever there was a time for cannabis in Malibu, it was after the fires," said DeLaRosa Green. "People were not only sad and afraid, but they were also in pain." Cannabis has recently been heralded as an incredible healing tool for PTSD. "We all have some level of PTSD from the fires," said Boyer. "With all the shutdowns on the highway and canyons it made it so challenging to help our city. But with the support of many in our community we were able to get medicine to those who really needed it. So many of our favorite brands came to the rescue like Dosist, Cannacraft, Select, Island, Kush Queen, Sana Sana, Care by Design, Absolute extracts, Satori, Cookies, Loud and Clear and many more. This industry truly cares. And of course, there were family and friends and kind strangers who helped us personally. We felt so loved by so many."
"I think the fire brought many of us closer together than ever before," added DeLaRosa Green. "We all share this bond now, forever."
The pain of the loss from the fires is slowly fading for many, but for DeLaRosa Green, the fire has also brought many gifts.
"The loss we all share as a community is very real, but as the months go by, I am seeing the fire as a teacher," she said. "It has taught me to focus on what truly matters and for me that is my family, friends and mother earth."
Luckily, DeLaRosa Green was able to grab a few small possessions as she, Boyer, their two-year old daughter Summer Rain and their three dogs and little kitten they had just rescued, escaped the flames.
"One of the few mementoes I was able to grab was one of my awards for best actress and my High Times magazine award for most influential person in cannabis," she said. "There it was, in my two hands; my life's work."
The rest of DeLaRosa Green's and Boyer's life's work became ashes. But like the Phoenix rising out of those ashes, DeLaRosa Green is taking tragedy and manifesting her latest calling to form a team of incredible women and produce a very timely film.
"It's a film about one of the most beloved and legendary Native American women in history and it's a story that has never been told and whose time has come," DeLaRosa Green said. "Her story will remind us all of the power and courage that women have and how we still hold the secret to the earth's salvation. It's time that women and men who support female films come together and put their time, talents and financing towards films that will serve to inspire this new generation of women that will soon take over this world."
Undoubtedly DeLaRosa Green's passion and courage are fueled by her 2 year old "mini me" and CBO (chief baby officer), Summer Rain.
"Having a baby puts many things in perspective, but having a baby girl inspires you to create an even better world where they can take their rightful place as the Goddesses that they are," she said. "Film is one of the most powerful influencers and tools to accomplish this en masse. Whether it is as an actress, a writer or activist, I want to leave a legacy for my daughter and other girls. That they can be, do, dream and accomplish whatever it is they want in life."
Given her life's intense ordeals and subsequent triumphs, it seems certain that DeLaRosa Green will make these new beginnings come true and the roles of her life continue to evolve and change much like the dream she had as a child to be many different things. Her manifestations have thus far led her to become a respected actress, filmmaker and a cannabis icon and most importantly to her, a mom. And as if being the CEO of her company and growing her brand were not enough, her future manifestations include not only producing meaningful films but also creating a higher consciousness festival (appropriately named: Phoenix Rising), traveling the world with her family, saving the earth and continuing to help heal those in need with, yes, cannabis.
"We are living in troubled times where we must remember to help each other and love each other and contribute to protecting our earth," she said. "I truly believe that when you do something based out of love, you can never be wrong. I am happiest when I am doing things that helps others. Helping people heal naturally is based in love. I know in my heart that cannabis will be legal worldwide in my lifetime.Cannabis saves lives, heals, and expands consciousness. It has been written about in many bibles, and is theorized to be the holy oil itself. We are in an incredible era of re-discovering what our ancestors knew long ago; that plant medicines are not only physically healing, they are indeed a portal to being your higher self." MM